Our clients are present in the whole supply chain
The wishes and specifications of our customers determine the design and development of our products. Our product range meets the strictest criteria.
We supply polyethylene packaging to industrial companies in many sectors, such as metal, textile, wood, clothing, pharmaceutical, food, construction and agriculture.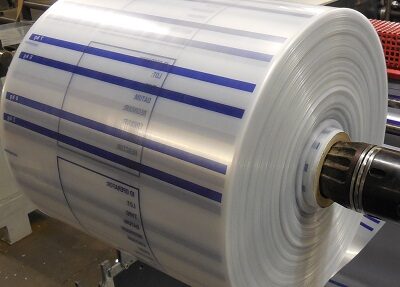 We produce packaging in LDPE, HDPE, MDPE and CPP. Both in virgin material, recycled PE (PCR or PIR), bio PE, but also with special properties such as VCI corrosion-resistant film.
The products can be transparent or in various colours.
Many options are possible, including: with or without side gussets, food-approved, UV resistant, antistatic, with micro-perforations or macro-perforations, continuous or positioned printing, leak and/or acid resistant, etc.
How we package your product also depends on your wishes: loose in boxes, small or large pallet boxes, in plastic sheet, loose on a pallet or on a roll.
Some examples: film, tube, half tube, tube with side gussets, baking bags, liners, open-mouth bags, rubbish bags, freezer bags, bread bags, vegetable bags, fruit bags, press bags, waste bags, garbage bags, bags with zip closure, ecommerce courier bags, with single or double adhesive strip, shrink covers, dust covers, furniture covers, clothing covers, mattress covers, pallet covers, protective covers, cover sheets, top sheets, bottom sheets, VCI bags.
Over 85% of our customers of 2018 are still active clients today
Contact us and understand why